Curious what it's like to work with me? Here are what some of my past and current clients have to say.

Tressa came highly recommended as someone who knows her stuff and is a no drama person, which god knows I needed. She can handle anything and knows exactly how to stop me from over giving and over doing!
Tressa has helped me feel more calm and that I can take on a giant project like self-publishing a book!
I so appreciate her care and kindness in my business. She helps me avoid unnecessary worrying that something bad is happening or I am going crazy and instead I feel ready to take on the next big challenge!!

Tressa has a great ability to look ahead and plan, plus she has strong marketing chops, and best of all, an easy going but detailed oriented attitude.
– Jennifer Louden, Author and Personal Growth Pioneer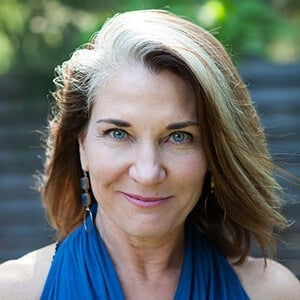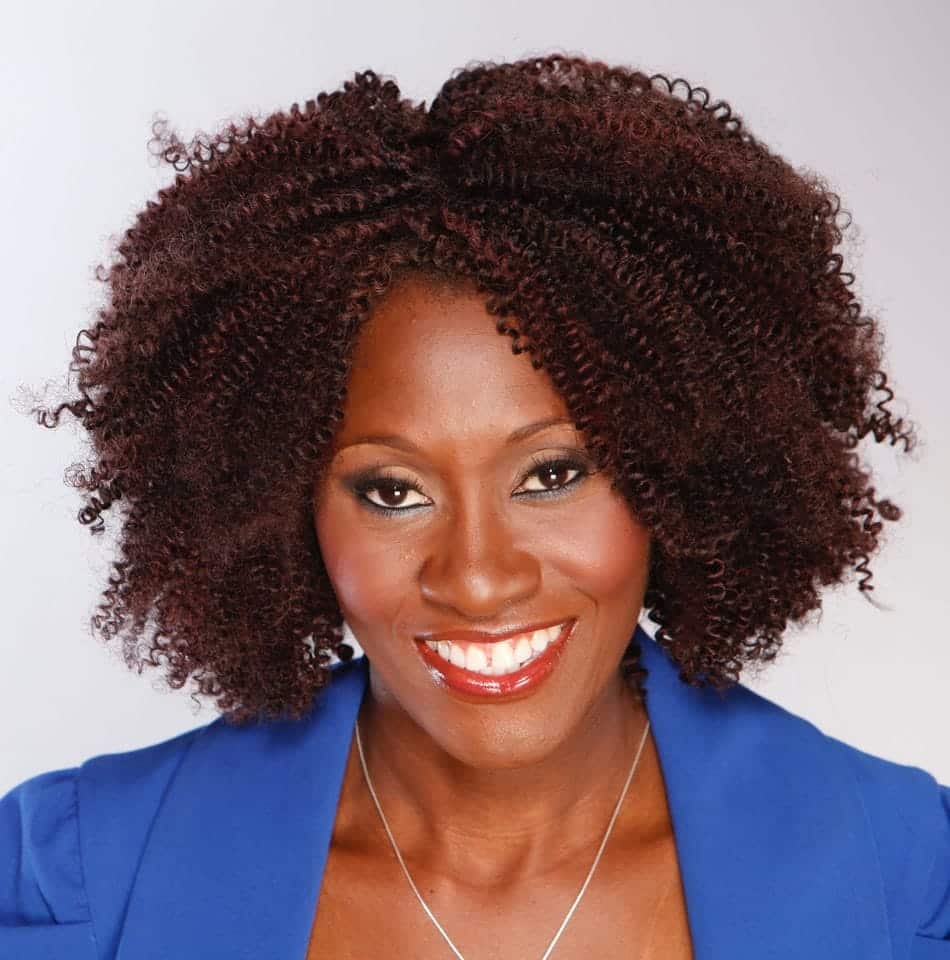 Tressa came highly recommended by a colleague, Ariane Trélaünë. Her experience with the programs I use and her organizational skills have helped me gain a much better grasp on the direction of my business. She has helped me build the foundation I need in order to experience the financial and business growth I'm striving for.
Tressa is very good at what she does. She goes over and beyond what is expected every time plus she has extensive knowledge about the online business world. Contact Tressa, you will be amazed at what she can do for your business but most of all, she will free you up to do your genius work for your business.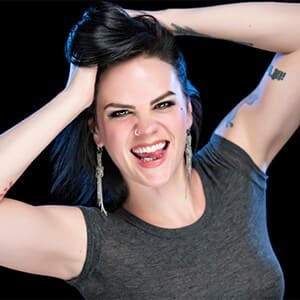 I am an artist with a bold vision and a large following, but little knack or desire to engage in the brass tacks of running a business. I knew I needed help organizing my projects, interfacing with service providers and clients, marketing, record-keeping, and more–so I hired Tressa.
Tressa not only delivers 100% on these fronts, but moreover, she gives me great advice. When I need input on business decisions large and small, Tressa is the first person I ask. Since she's been on board, I've been able to smoothly run large and expensive projects, handle clients seamlessly, and continue to generate more and more revenue. You will not regret hiring Tressa. This woman knows how to handle your business! And did I mention–she's delightful as hell?
I chose to work with Tressa to help systematize my business activities to make them easier to delegate, and to help manage my team. She trains new team members and monitors their progress and activities to make sure they understand and follow through as expected. Taking this off my plate saves me time and stress, allowing me to focus on what I do best instead.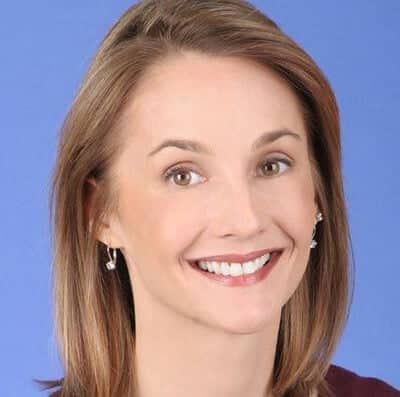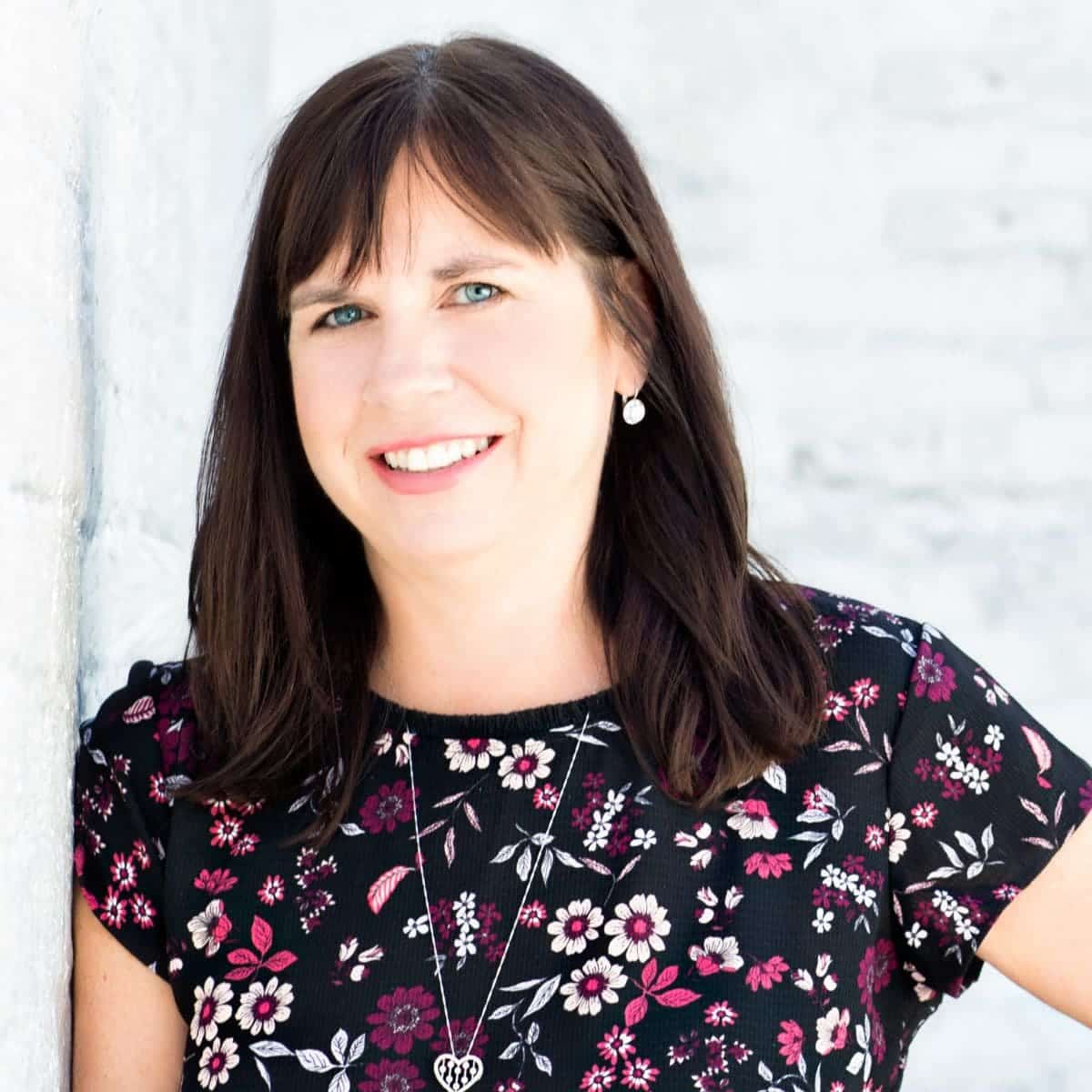 I started working with Tressa in 2015 shortly after launching my first online course. Since then, Tressa has helped me scale my business consistently. She has helped me create and launch 3 courses multiple times. My list size is 10x as large now and my revenues have more than doubled since working with Tressa. She's super-organized, has great follow through, and she treats my business like it's her business. It's hard to put in words how much I love working with Tressa.
Tressa came VERY highly recommended to me by a fellow entrepreneur whom I respect and trust completely.
Her deep experience, expertise, organization, online marketing strategy acumen, fun, kind, and a fantastic teacher have helped me immensely. She is helping me test and try lots of different things in order to fine tune my online marketing efforts, build successful sales funnels, and set up systems for optimal leverage.
Get on Tressa's schedule ASAP! With Tressa, I have endless confidence in her and that incredible feeling that my online marketing efforts are being taken care of in very capable hands.
– Susie DeVille, Innovation and Creativity Institute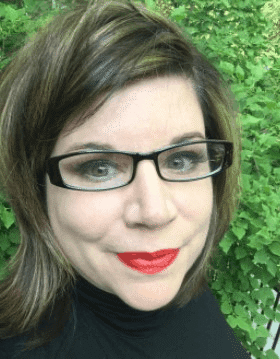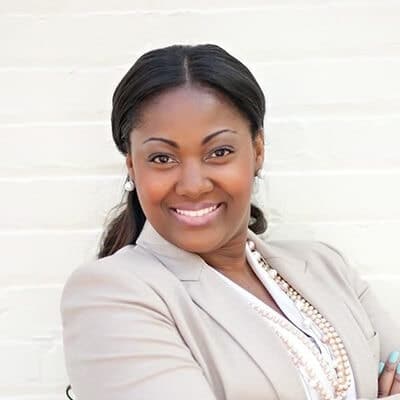 Tressa came highly recommended from a colleague who knew how stressed out I was with trying to juggle all of the systems that I needed to run my business. Tressa is able to take a person from planning to actually executing the plan. I loved that she was always two steps ahead of me and thought of things I hadn't considered yet. After working with Tressa, I now have policies and workflows that didn't exist before she helped create them. I am more productive and can spend my time actually working on things that make me money.
I actually had Tressa on my "dream team" list for almost a year, after I saw the amazing difference working with her made in a friends business. And when we did finally get to work together I was so impressed with not just her professionalism and skills, but also the sheer amount of experience she could bring to the table. It was so nice to have another grown-up in the business to help bounce ideas off and plan out our big projects and goals, and it just felt like a massive weight was lifted from the very first time we spoke.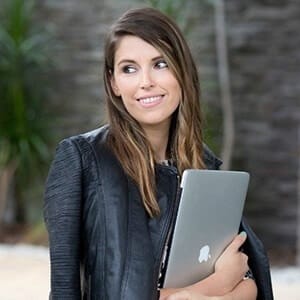 – Kelly Azevedo, She's Got Systems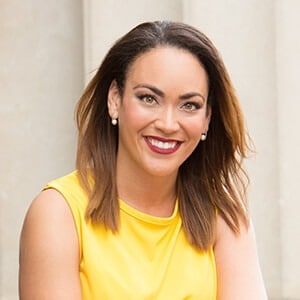 I worked with outsourced teams in the past, but the management of multiple contractors was just overwhelming and defeated the purpose of outsourcing. Any time saved through getting external help was eaten by my having to manage the contractors. I knew I needed a highly capable person – or even team – to help me, and I really wanted a solution that would become a true partner for the growth of my business, not just another freelancer mill. When I was referred to Tressa by another online business owner, I trusted the recommendation – I'd seen how much that owner had grown and thrived over just the course of a year and could see it was in part because she had the magic of the Tressa Beheim team supporting her. It became an easy solution to work with Tressa and I just wish I had done it sooner!
Tressa creates a truly turnkey service offering – one that allows me to focus on what matters while all the other critical components of the business are well handled and managed without my having to wonder if things are being taken care of. With Tressa, I know everything is getting done as it needs to be. I tie the growth of my revenue directly to just a couple of key drivers. One of those is nurture marketing for my email list, and in the past, I've just plain sucked at staying consistent with taking care of my email audience. Now that Tressa has been handling my emails (among other things!) I've exceeded last year's total revenue by over 20% – in less than 6 months!!
People should only work with TB if they are ready to get honest about their own potential. When enlisting someone like Tressa, it forces you to really face your own limiting beliefs about how amazing your business can be – if you allow it to be. This means getting serious about trusting someone else to help you with your processes, being realistic about the processes that aren't in place (but that need to be!) and about being ready to experience growth in a way that takes things to a new level for your business and life. ….thanks a million for what you do!
I chose to work with Tressa because I really needed help getting my business out into the universe, and I wanted to start my business off on the right foot by hiring expert help from the very beginning. I knew I would achieve results faster if did, and every online entrepreneur who works with Tressa raves about their experience. It's all true.
Tressa and her team provided a reliable team to help me try out my business ideas and execute my vision. I recognized that I'm great at coming up with new initiatives and plans, but I need help organizing the steps necessary to bring the initiatives to fruition. By working with Tressa I always see progress and feel like I'm moving forward in my business.
I've benefited so much from my work with Tressa and her team. I established a habit of blogging every week. I created package and programs, and I overcame my aversion to putting myself out there.
This impacted my business and revenue growth in that I didn't have a functional business until I started working with Tressa. Tressa's operations help changed all that. I was able to get my very first client by working with Tressa.
Working with Tressa and her team will provide you with reliable, tech savvy help for your business operations and sound strategic advice. Tressa knows it all. Just listen.
– Toya Gavin, legally-bold.com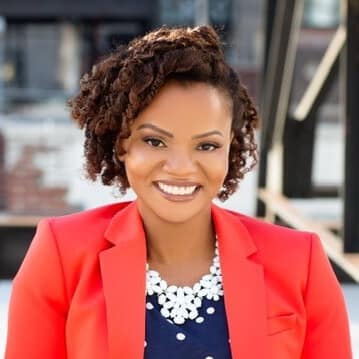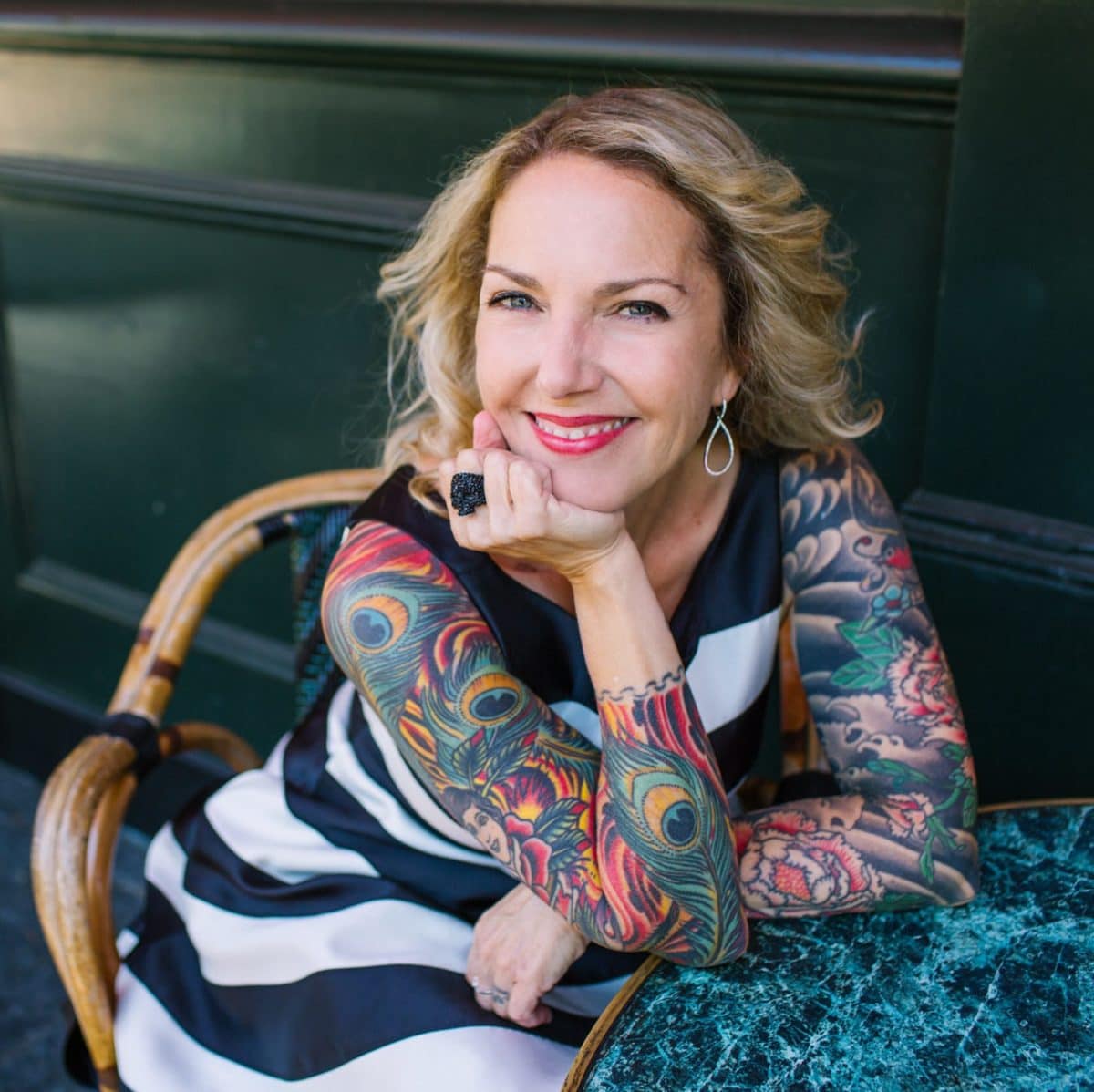 I knew Tressa's work from her support for a colleague. I'd always been impressed by how much that entrepreneur was able to accomplish, and knew that having Tressa on her team was part of her secret sauce.
What I love best about working with Tressa is that she absolutely knows what she's doing, she tracks every detail, and she makes me laugh. I tell people all the time about My Genius Online Business Manager.
Seriously, without Tressa, I'd be unable to accomplish everything I do, and the quality just wouldn't be what it is with her canny eye on things.
With Tressa's assistance, I've definitely grown both my reach — the size of email list and my social audience, as well — and also increased my income.
Tressa is professional, savvy, smart jet fuel to take your business to the next level.
– Ariane Trélaünë, Do Your Thing
I met Tressa during a mastermind retreat and after chatting with her, realized I may have met my saving productive grace. As a solopreneur who helps other solopreneurs build their businesses, I had little to no time to develop my own. Tressa understood my struggle – she knew I had little to no time to focus on my own business and that I need a pair of eyes on my own – someone to look out for me.
Tressa helps me focus on my business- she articulates exactly what I need, steers my ship, and helps me see the forest for the trees. If it wasn't for Tressa, no progress would be made in my business. She helped me establish and enforce new boundaries, establish new packages and helps me flush out clients who aren't a good fit. Her support is invaluable.
Working with Tressa has yielded a light at the end of a very long tunnel.
If you're considering working with Tressa, be prepared for a true partner – one you can trust, who looks out for you, and supports you always. But, if you aren't ready for true change, don't work with her. You'll just be wasting her valuable time. She rocks and you'd be lucky to have her on your team.
– Lysa Greer, Fresh Take Productions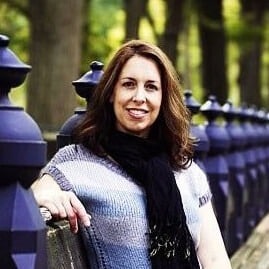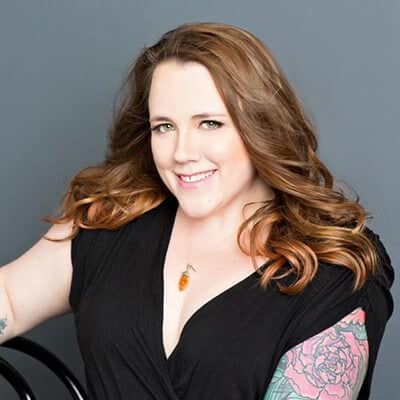 Having met at several events, I loved Tressa's energy and knew we would be a good personality match to work together. I cannot tell you how much I love having the structure and direction Tressa provides for my frazzled brain.
I have benefited immensely from my work with Tressa. First of all, I actually feel like a CEO now! And the benefits have been so many: structure, accountability, actually taking action on ideas and plans to launch, hiring more team members…
Working with Tressa has added so much ease to my business, and even in just a few months I have seen an increase in client bookings. Working with Tressa is the missing ingredient you need in your business.
– Laura Boyd, Own Your Sexy and Own Your Brand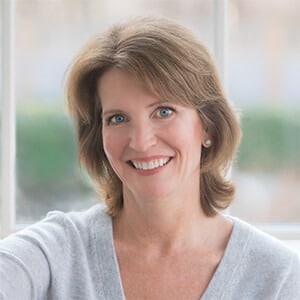 I was ready to scale up my biz and knew in order to do so I needed to add a strategist and VA team that would help me execute my vision efficiently and accurately.
Tressa is a pleasant, smart person to work with and she keeps her clients accountable to their goals and help them move forward.
My regular calls with Tressa help me stay on track with my business goals.
While working with Tressa, I've been able to implement new business ideas quicker than I could alone, as well as troubleshoot challenges and fix them promptly. Plus, her team always has a patient, "can-do" attitude, even when I've made a mistake which has made things harder for them!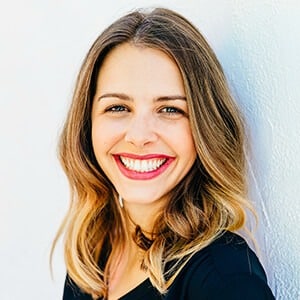 Like most entrepreneurs, I am the bottleneck of my business. There came a point where I realized I needed to hire someone smarter than me who could complement my weaknesses or I would explode.
I also knew that I needed to vet this person and make sure that they were up for the job so I reached out to some business colleagues and Tressa came highly recommended. I knew that she was the right person for my team when we clicked on the first call. Hiring Tressa is HANDS DOWN the best decision I've ever made. I know people say that all the time, but I really freaking mean that.
It's incredible to have someone who is just as (if not more) involved in your business as you are. Let's be honest, Tressa is basically MY boss at this point. I kind of want to cry tears of joy thinking about how much time and space Tressa has freed up in my schedule. Our revenue went up immediately after hiring Tressa and has remained that way.
A lot of people style themselves as Online Business Managers to charge more money. TRESSA IS NOT ONE OF THEM. If you're looking for a right hand who is an operations magician and all around awesome human being, she's your woman.
– Courtney Chaal, Rulebreakers Club
I chose to work with Tressa because I saw first hand how she works with her clients and manages all the details flawlessly. She's the kind of gem that once you find her, you hold on because everyone quickly sees how valuable she and they try to snatch her up as well. Which means waiting lists with her are a reality. If she has space for you, grab it!
Tressa is like the Mary Poppins of business managing that has a can-do attitude and is never stuffy. She is a business owner too and she knows first hand how to help even if you don't always know how to articulate what you need help with.
I make all the CEO decisions of my company and Tressa takes a huge weight off my shoulders by taking any issue – no matter how big or small and giving it the attention and plan of attack needed. She is my right-hand person that I can bounce ideas and strategies off — and this support has been amazing.
Working with Tressa has allowed me to step back and take off some of the many hats I was wearing, juggling. Let me be clear. My business was experiencing so much growth that I was at a crossroads of "should I grow even though I am at capacity or should I turn away clients and just maintain where I am?"
Neither option was going to be easy. Tressa stepped in, looked at my immediate and long term needs. She took my goal of hiring my own assistant out of the closet, dusted it off and activated that plan immediately. She reminded me that my goal of earning more, working less was NOT gonna happen unless I got additional help for myself.
I had put it off for way too long and Tressa not only reminded me but also laid out our game plan to make it happen in less than a month!
A popular catchphrase is "everyone needs a Tressa" and it's so true. You're always in the best care with Tressa. No detail left unhandled. She is a rare find: she's a little bit magic, smiles and everything nice.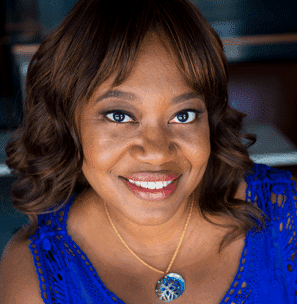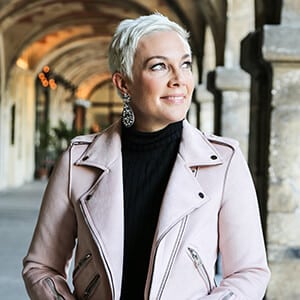 I was at a place in my business where I could see that I was going to compromise growth because I couldn't continue the administrative pieces I was doing half of the time, as well as creating my programsand serving my clients in the hours that remained in my schedule.
It's a leap of faith and an investment to invite someone into your business so you can put more focus into the things you do best; but I wasn't simply getting "help" when I hired Tressa; I was gaining a partner who could help me steer the ship of my business.
With Tressa, it's not just about the daily tasks associated with the work you're doing; she learns about your overall mission and can see exactly what it will take to execute that.
My work with Tressa, quite simply, changed the life of my business. Because of her expertise and ability to carry out my vision, I connected with new faces in my coaching business, and grew into a trusting relationship with these new followers so that they got the benefit of my services to help them better their lives.
That's not simply because of the "assistance" I had; it was because I had a patient, forward-thinking and skilled partner who helped me make that happen. Her ability to create systems to make things happen is phenomenal. Bring Tressa into your work and get ready to say it was the best decision you ever made for your business.
I chose to work with Tressa because while my business was growing, I felt like I had no structures holding everything together. As a result, I felt overstretched and was working far too much in the day-to-day aspects of my business. I knew that Tressa would be the best person to help me get the behind the scenes of my business in perfect shape so that I could continue to focus on the things I really love.
Because of the systems that Tressa helped to put in place, I've significantly reduced the amount of time that I spend actually working on the day-to-day aspects of my business. I feel less stressed and feel a lot happier about my business.
I absolutely love how organized Tressa is. She thinks of every detail no matter how big or small and always ensures that things are running smoothly. I also love how flexible and ready to roll with the flow Tressa is. No matter how crazy the idea, Tressa is ready to figure out how to execute and make it happen.
Because things are running much more smoothly, I'm able to onboard new clients faster and easier. Since working with Tressa, I've created a new service, launched an outdoor retreat and brought on several new clients. I've also gained so much clarity on the direction of my business, which is priceless
Tressa will absolutely help you take your business to the next level. One of the hardest things about running a business is having a million ideas with no clear way on how to execute. Tressa will help you get clear on what you want to do and execute on it seamlessly.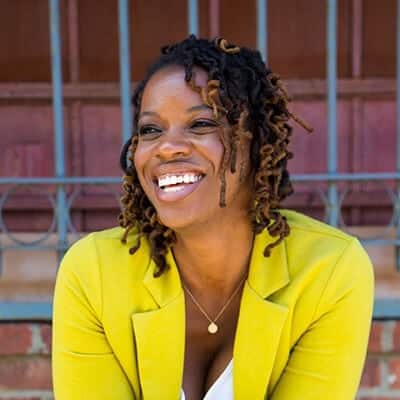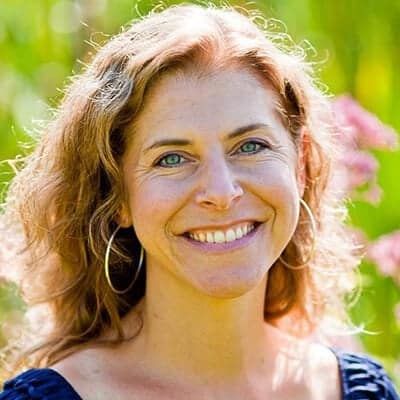 I chose to work with Tressa because of her experience with planning, creating, and launching online programs. I had one program ready to launch and another I was working on and was overwhelmed with all the moving parts!
I've really appreciated that I have been able to turn things over to Tressa, and that she can keep things moving in my business when I can't. I also love that she can help me plan big picture strategy and next steps and at the same time figure out the details of how to execute those steps or coordinate others who can.
My signature online program is now up and running as an evergreen and we've done two live launches of that program in under a year. With Tressa's help, I have finally accomplished this huge goal for my business and am excited now about focusing on growth and marketing. I now have passive income, which is so amazing!
Tressa has also helped find, coordinate and oversee different members of my team, and helps me create more content by using what I've already got more effectively. I am excited about my next steps now that I have my time and energy freed up to put into list building and growth.
Tressa is brilliant, warm, enthusiastic, supportive, reliable and fun to work with but most of all, I feel like she's always got my back!
I was up to my ears with the day-to-day tasks of running a business. Juggling clients, creating trainings, and keeping my members happy was running me ragged, so that I had zero time left for the essential marketing tasks that would keep growing my business. I always felt like I was behind—not just by days or weeks, but by months. I really needed someone to take those marketing tasks off my plate so I could focus on serving my clients well.
I'm an "idea person" and an expert in my field…but when it comes to following through with basic tasks, I feel like a moron. Shouldn't I be able to keep up with the basics? That's where Tressa came in. When I met her through her "Batch with Me" service, I felt like I was hiring a mom for my business. She doesn't get bogged down by the details, but can help me make strategic planning decisions to guide my business growth…and then she actually takes over most of what needs to be done, and gives me a few simple marching orders!
The thing I like best about working with her, though, is the genuine compassion she brings to the table. She doesn't just think about getting things done, but helps me more effectively juggle life as a mom and a business owner and helps keep my sanity intact. I feel like I have someone who cares as much about my business (and my life!) as I do.
Since Tressa has taken so much off my plate, I've been able to spend the last few years honing my craft and learning new skills to help me serve my clients better. In the process, I've doubled my consulting rates and added more clients to my schedule, and also launched a successful membership site for graduates of my signature course. I never could have done these things while I was solely responsible for the details of keeping my marketing and sales engine running.
Tressa isn't simply a "yes girl" who checks off boxes as she completes tasks (which she does!)—her goal is to helping me stay squarely in my zone of genius, which is serving my own clients. She takes the reins for launch planning. Project plans. Strategy. She has freed up my mental energy (and so much of my time!) because she's both skilled at the operations side of things and follows through on carrying out the plans we make together. I've never had to chase her down to find out the status of a project. She's proactive and consistently delivers for my business.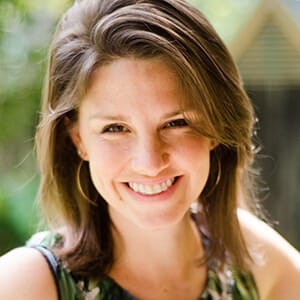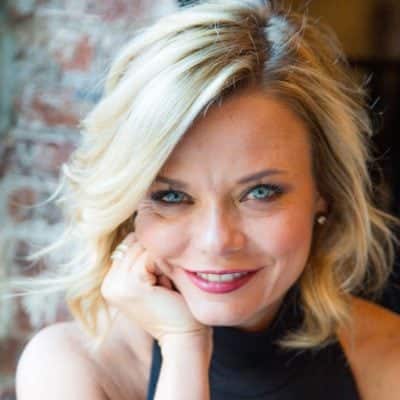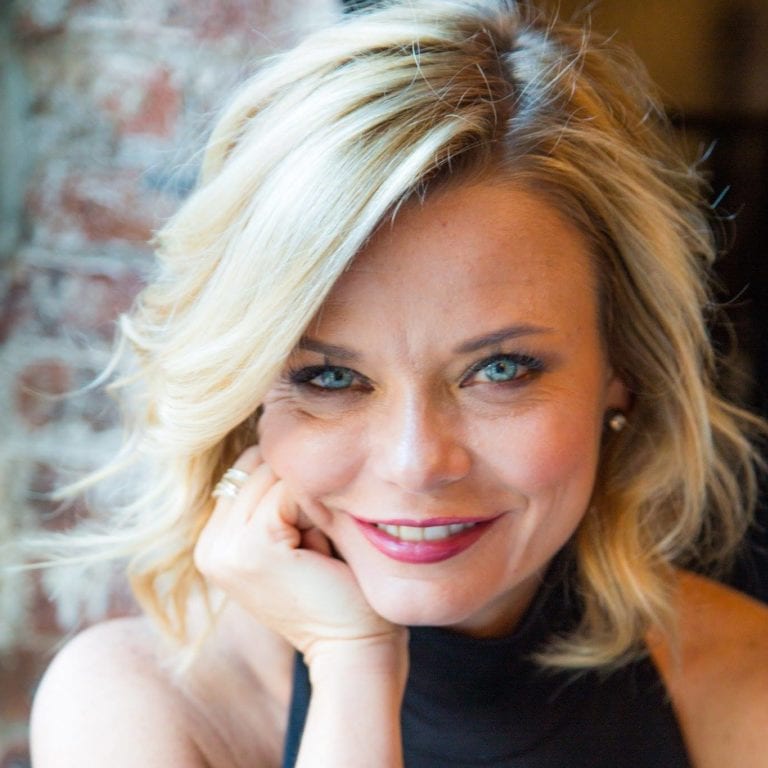 I chose to work with Tressa because of her stellar reputation and recommendations from people I trust. She's fast, knowledgeable and deadline oriented. Working with Tressa gave me peace of mind that things were getting taken care of the right way because she knows what she's doing. You know that she'll do exactly what she says she's going to do — and Tressa does it well!